Facilities
For a change of pace, there is a wide range of activities tailored to let you experience nature. Enjoy a scenic trek through the forest, or simply take in nature's splendor, lazing by the pool. Either way you will be fascinated with what we have offered.
Chalets
The resort has 52 fully furnished Chalets, set in a quiet tropical reserved rain forest. Each chalet is equipped with air conditioner, toilet and hot shower facilities. The chalets has varies configuration; they are the Double Sharing Chalet (1 Queen Bed), Triple Sharing Chalet(1 Queen, 1 Single bed), Quad Sharing Chalet(1 Queen, 2 Single bed) and 7 Sharing Chalet (2 Queen,3 Single bed). Each has its own unique style. Our traditional styled chalets have been designed to capture the romance of the topics and the splendor of a bygone era. The unique handcrafted wooden design is a heaven for discerning travelers who wants to get back to basics. It appeals to the oversea visitor who is seeking a genuine tropical experience, personalized service and value for money. The serenity of the tropical surroundings blends well with its custom-made timber furniture.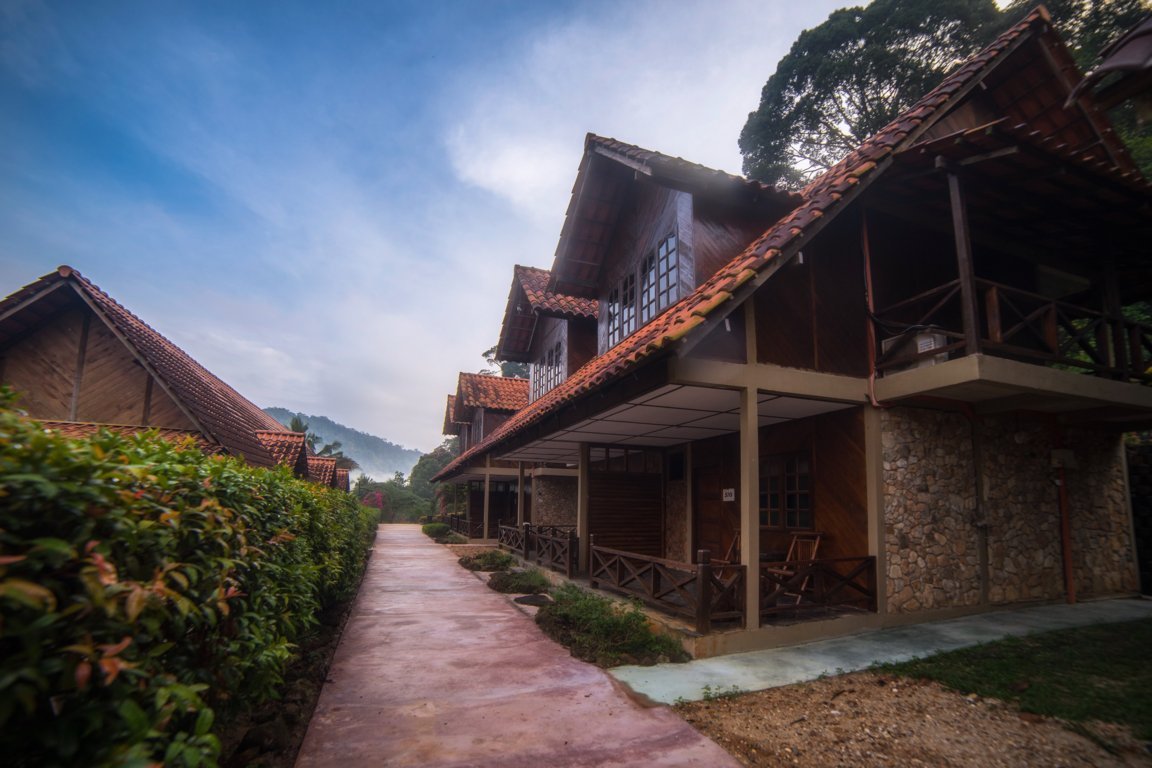 Swimming Pool
Take a swim in the cool spring waters from the mountain at our swimming pool surrounded by the lush greenery of the rain forest. A man-made waterfall cascades into the pool to create an ambience you must not miss out. In the evening, the pool is lighted to create an almost magical scene as the light reflects the waves.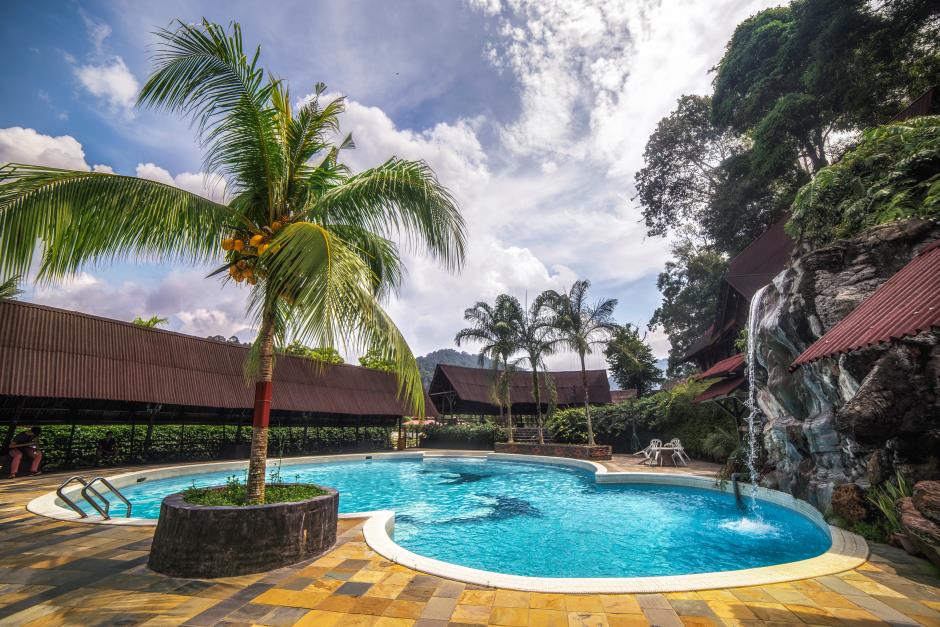 NATURAL WATER POOL
Our newly built natural water pool is NOW OPEN! The water is directed from the mountain to ensure the best chilling sensation to your body. The breeze and mountain that surround the pool created a natural ambience that is perfect for city dwellers to immerse yourself in. Tired of chlorinated pool? Our natural water pool Is the best choice for you…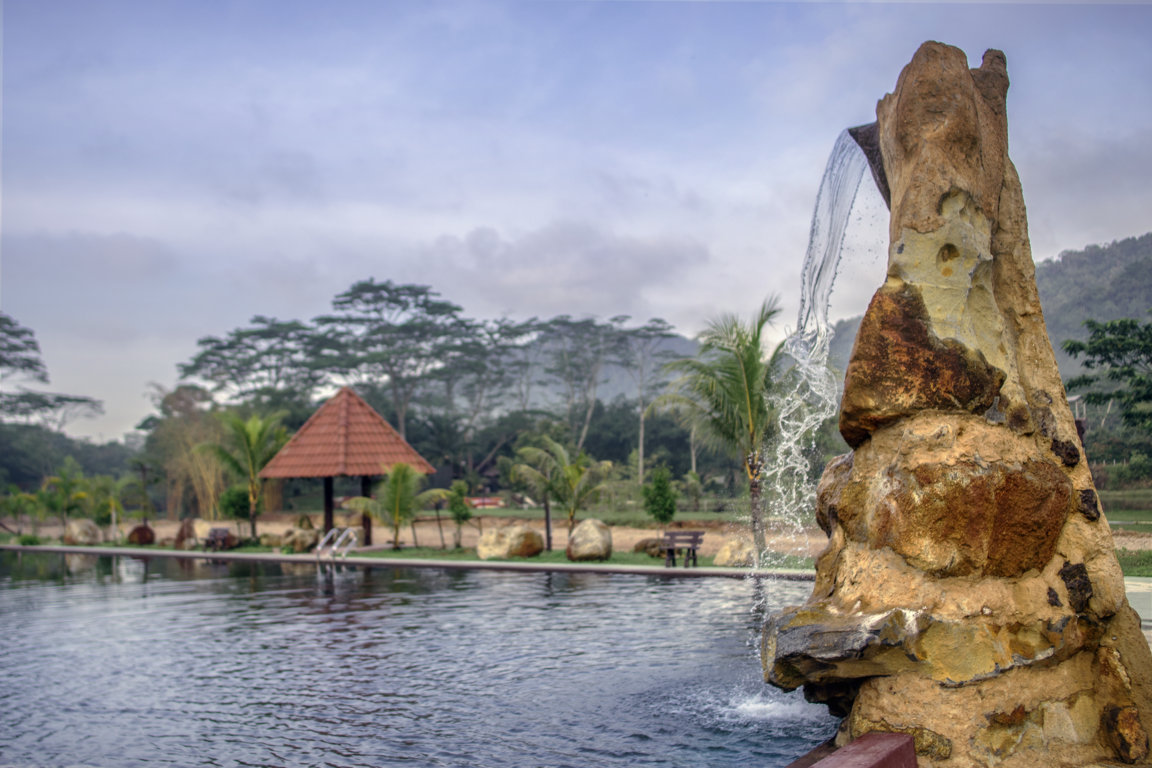 Restaurant and Cafe
Kota Rainforest Resort's restaurant offers a delicious menu for breakfast, lunch and dinner. It is able to house over 200 guests and holds a fantastic view that you will not forget. Take a seat and relax with a cup of coffee...



Conference Room
Intend to hold a large meeting, seminar and workshop etc? Kota Rainforest Resort has two conference room that can house up to 120 and 60 guests respectively. The room are air-conditioned and equip with standard PA System, White Board, Projector Screen, Table, Chair etc.

Multi-Purpose Hall
If you wish to have a hall that is suited in the nature environment and cozy nature breeze around you, the Multi-Purpose Hall (MPH) is most suitable for you. It has a unique attak roof structure with side surrounded with plants that form a nature wall. The MPH can house up to 80 guests comfortably for indoor team building activities, seminar and workshop.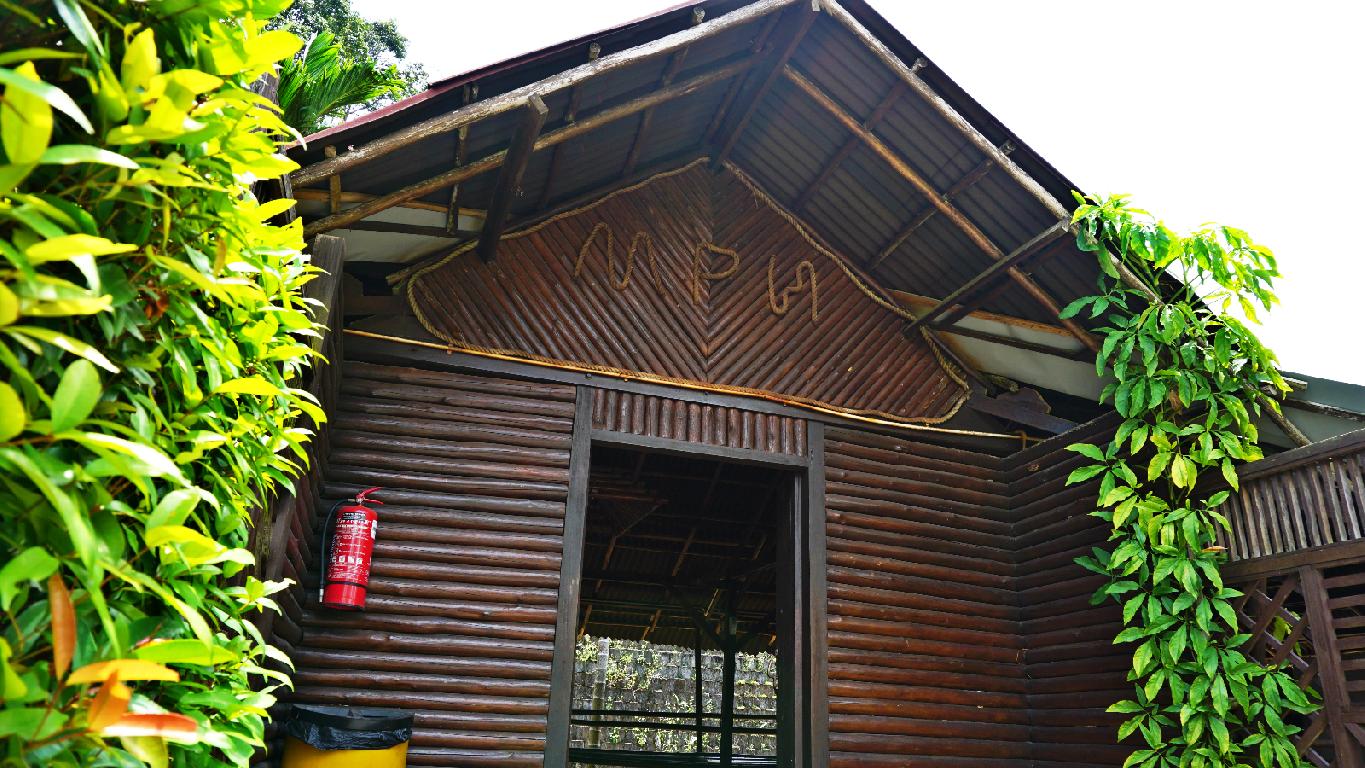 The Rainforest Adventure Centre (T.R.A.C.e)
Formally know as R.A.C.E has undergone a upgrade in the facilities and is now officially called T.R.A.C.e. (The Rainforest Adventures Centre). T.R.A.C.e is designed with a touch of rustic feel to blend modern practicality and convenience with breathtaking rain forest surroundings, T.R.A.C.e offers excellent outdoor camping and activity for student,youth and camper to learn, experience and to appreciate the nature.
Our off-the-ground tent platform has been designed to suit all weather, be it rain or shine, your sleeping area is always kept dry and cooling. It appeals to the campers who are seeking genuine tropical experience, personalised service and value for money. The campsite has fully furnished, self contained toilets and washrooms set in a quiet tropical location surrounded by mountains, rivers and streams. The facilities and activity at T.R.A.C.e are as follow;
Facilities at T.R.A.C.e

Campsite with raised build up tent 

Dinning Hall cum Multi-purpose Hall

Campfire Site with seated gallery & projector screen

Male & Female Toilet Facilities

Washing Point

Adventure Tower

Activity Lake

Low Element Zone

Indiana Jones Pond

Activity by the T.R.A.C.e

Flying Fox, Abseiling, Rockwall Activity

River Crossing, Kayaking, Rafting,




Confident jump Activity

Rebirth, Giant Finger, Trust Fall,




Whale Watch, TP Shuffer, Nitro Crossing, High Wall

Indiana Jones

Paint Ball Target Shooting

Water Element

River Study & Trekking (Sungai Pelapah)

Rain Forest Trekking (Gunung Panti)

Night confident Walk

Indoor Activity

Eco Activity

other...